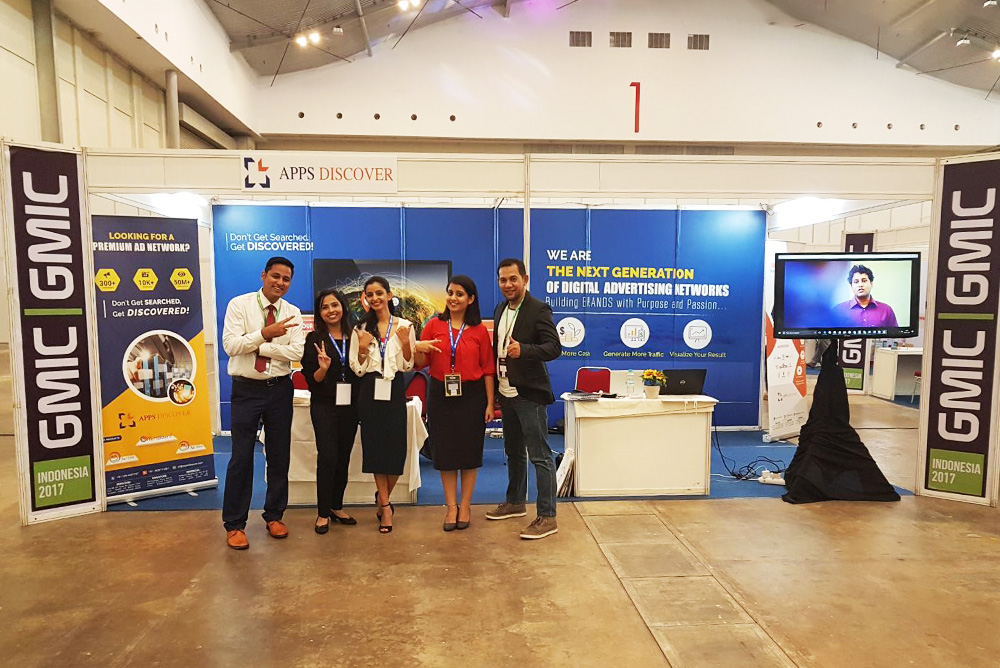 Apps Discover—A proud Participant of GMIC 2017
For Apps Discover, September has been a month of opportunities. One of the major steps that we took this month is, was taking part as a proud participant of GMIC 2017, in Jakarta, Indonesia.
For beginners, who are unaware of this event, let me throw some light on it for you. GMIC stands for Global Mobile Internet Conference. The event is a gathering of Tech Luminaries from across the World in South-East Asia, they come together with an agenda of making trusted relationships, share knowledge, and learn the valuable knowledge from the industry experts.
Apps Discover being one of the fastest growing Global Ad Network, showcased its business and strength to the world leaders with a motto to find new business opportunities in South East Asia and beyond and foster continuous growth and development. It was indeed a proud moment for us as a team that we got this golden opportunity to exhibit our state-of-art business in the most prestigious event in South East Asian tech industry.
The GMIC-Indonesia has been a fantastic opportunity for Apps Discover to show our strength in International market. We got a chance to meet the leading venture capitalists, industry experts and other budding businesses from the Industry. For us as an Ad Network, resounding validation of our work from fellow associates on such big International Platform has added more values to our business. GMIC helped us to measure the depth of business opportunities in Indonesia as we are looking forward in investing 20 Million INR in next three fiscal years.
We, as an organisation altogether, gained the fame of a fruitful participation in this reputed event, as this is a heart-whelming moment for all of us, as we can see our hard work is crossing all the boundaries and has already received attention while being showcased in front of so many delegates on an International platform. This is not only a sign that we are growing a step ahead with each passing day but also shows that our strength is going Global and there is a lot more to look forward.
Cheers to team for the wonderful achievement!!