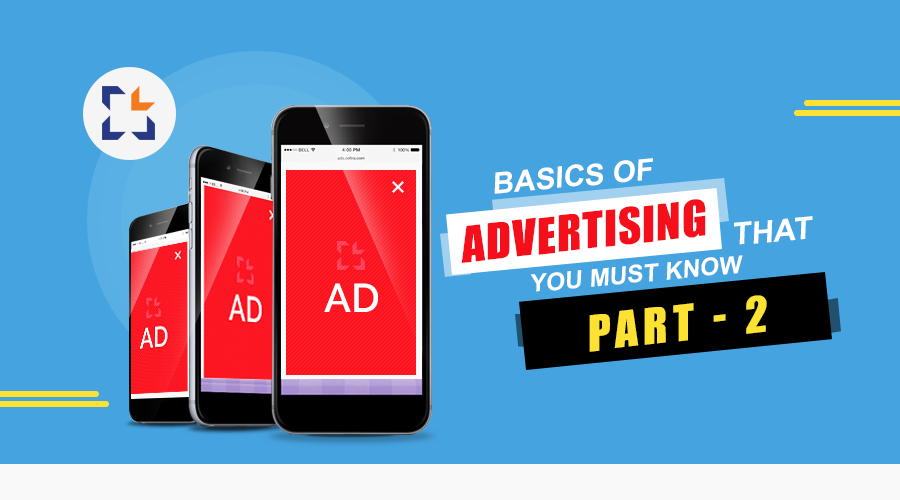 Basics of Advertising That You Must Know-Part 2
We have read how the basics of mobile advertising can affect your whole business. We have discussed in our previous part that how challenging, painful and unpredictable Mobile Advertising is. It is ,so complex that most of the agencies and advertisers are equally hesitant as you. But, it is inevitable.
Welcoming the mobile advertisements in our well-strategized marketing plan is the only way out. Keeping the same in concern we have jotted down some basic guidelines before we step ahead with mobile advertisement for our business.
In previous part we covered three points:
Mobile Advertising Platforms and Ad Formats Available in Market
The Currency Model
Mobile Advertising Language
Let us move on with some more basics of mobile advertising:
4. Know your consumer and audience
Knowing your audience is the most important and the most tedious task that you need to perform. Targeting the right market i,s the biggest achievement as an advertiser, and failing to the same you might fall right to your face.
You need to learn about the audience's behaviour, their browsing pattern, and study how to attract them within a stipulated time and keep them intact till your work is done.
For the best results, you can target your audience using geo targeting, behavioural targeting etc. this way, you can target your ad to the most relevant audience.
Few key elemental points to keep in mind are:
Impress and attract your target audience with easy service and different offers
Try to make them stay with your ads till the end by interacting more
Provide them with easy user interface
Help them in making a decision
 5. Be relevant: Right person, right message and right moment
To make a customer happy you need to give them what they need and when they need. If you are successful in fulfilling these two needs you are the master. It is even better if you provide them what they need at the right moment along with an opportunity for them to leverage it immediately. For an example: an immediate 50% discount on ethnic wear just a week before Diwali.
As an advertiser, you need to keep your audiences in mind, you need to set your prime goal as customer's loyalty.  You need to sell them what you think they need by inciting their hidden desires.
6. Test, Measure, Optimise, Repeat
A successful mobile ad campaign requires a lot of efforts, but can fetch you the sweetest fruits. Not measuring the campaign properly can be hazardous. As an advertiser, you must know how people are reacting to your message that you've given through an ad.
Even if you have targeted a right set of audience and the outcome is not as per your expectation, you need to optimise where have you gone wrong. You can try to experiment with your ads multiple times, unless you get exactly what you want.
If you have any thought on this article you are most welcome to leave a comment. We are all ears for your mobile advertisement experiences as well.