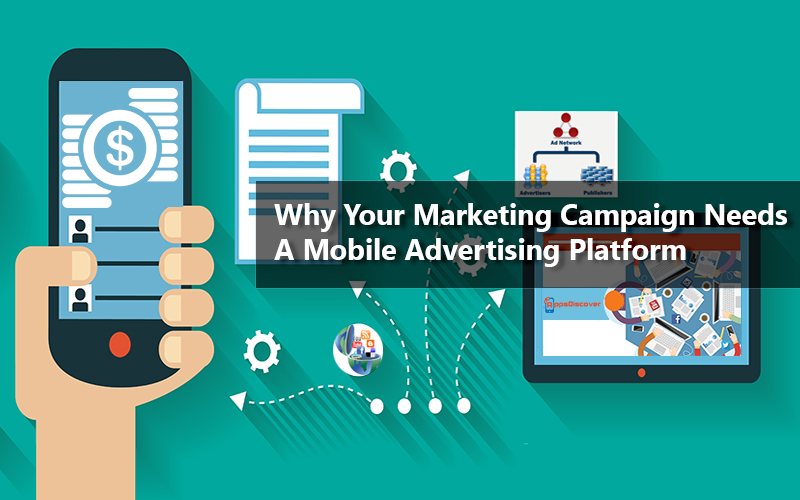 Here's Why Your Marketing Campaign Needs A Mobile Advertising Platform
A mobile device is very personal and has a mass reach potential of over billions till date. From singular sim operations, mobile data operators have moved on to multi-sim ownership campaigns all over the world to generate more business. Variable network quality is the driving factor of millions of new mobile connections including unique mobile subscribers per month according to the Global Data. Mobile advertising platform providers are witnessing a steep growth in ad spending every year and are aware of the new technologies to track the performance of campaigns via software. Some of them are launching their in-house products for app marketing professionals to leverage reporting tools & understand user responses.
Native Advertising
Facebook and Google have shifted their marketing strategies to mobile marketing due to exponential growth in mobile native ads and contextual ad placements. If a website is broadcasting content on a particular topic according to its niche (industry), then native advertising just compliments the content by offering relevant solutions (placed beside the contents). Native advertising is the newest buzzword which is doing the rounds over popular social media channels today.
Mobile Advertising Platform as DSPs
Mobile advertising might or might not suit your business requirements, in that case, you can join hands with a mobile advertising platform provider who is also practicing DSP in the true sense. Partnering with them could mean that you can create a substantial ad inventory and sell it on their website. They generally have a large audience database and can render multi-locational reach which further boosts your ad serving capabilities. The better the reach, the more clicks through rates can be expected.
Mobile Location services
More than 95% population over 134 countries have switched to smart mobile connectivity in 2017. The outreach has informed digital marketers and app specialists to scale great heights for mobile ad business over all the world. They are now enabling mobile location services by letting the customer check in to their desired location and share it with their communities. The universal access to mobile internet, powered by mobile operators around the world has incredibly spurred new business opportunities for app marketers who now use mobile advertising platforms for their marketing campaigns.
Digitizing Payments
The recent banknote demonization in India saw a shocking emergence of mobile money service providers. Previously plastic money was used by only a few percentage out of millions of populations in the country but after the Government banned currency notes, a huge number of people have started using payments via online money wallet service providers. Hence, this shows how mobile ad platform through their advertising capabilities has been successful in propagating the importance of using online cash. Paytm, Mobikwik, Payoneer have been leaders in rendering native mobile ads and text ads regarding their wallet & e-commerce services to many audiences since few years.
In conclusion
Mobile advertising has taken a giant leap in the e-commerce and virtually all other industry space. The dotcom boom would have been incomplete if mobile advertising didn't exist. Taking advantage of the in-app advertising capabilities, various publishers and advertisers have started optimizing app store to test their mobile app ranking for better monetization. Simple search results are mostly working, not necessary SEO related. People are using google maps and other location-based services to search for things nearby them. Hence, mobile marketers need to collaborate with a premium ad network and reach these people on a larger scale to serve their ads and get maximum clicks. If you are a mobile app marketer and are looking for app monetization opportunities, connect with Apps Discover Technologies at the earliest @ +91-124-4007787